The MCG Premium Sleeves return on Indiegogo! While we are working to complete all pending sleeve orders, we are also preparing the next wave of sleeves through the second campaign that will be launched on Monday 25/06. This time we will apply all the shipping changes we have prepared, to avoid any delays and deliver on time. Delivery of the new sleeves will be between October 20th – November 20th (this year). We have made all the necessary preparations with the factory to avoid any unexpected issues.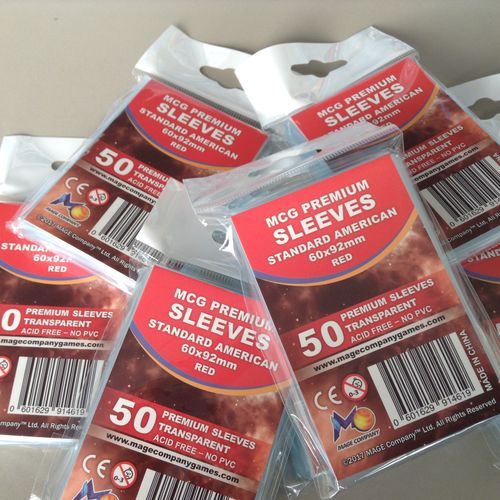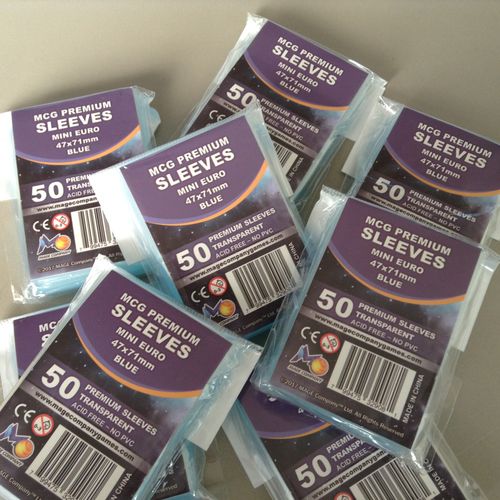 EXPANDING THE SLEEVES LINE: We have decided to expand our current line of sleeve sizes and offer you more of our premium quality sleeves to protect your games. New sleeves sizes w
ill be added in the current sleeves line for games like 7th Continent, Gloomhaven, Solomon Kane, Scythe, Trikerion, Tiny Epic Kingdoms, Munchkin, Zombicide and general Cmon games, some of the Games Workshop titles like Bloodbowl and much more. Our purpose is to have the most complete sleeves line for most of the games in the Premium Level. 
With this campaign we hope to promote our unique work in sleeve design to the whole world. Our sleeves offer premium quality and this campaign will help us get the funds we need to produce sleeves in the quantities we need to be able offer them at affordable prices. This production will be even bigger since aside all the old sizes we must reproduce, we add many new sizes as previously mentioned.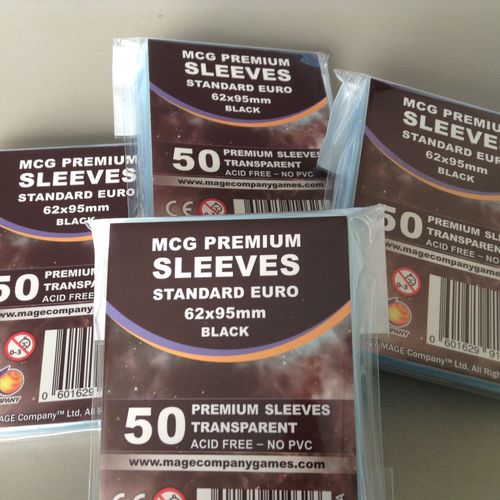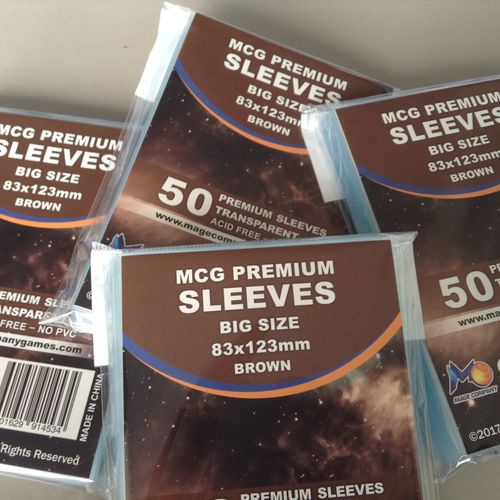 PREMIUM UNIQUE SLEEVES: In the current sleeves line we offer sleeves for games such as Kingdom Death that different unique card sizes. With the second campaign we intent to offer more unique sleeves for games like Zombicide: Black Plague character cards and more…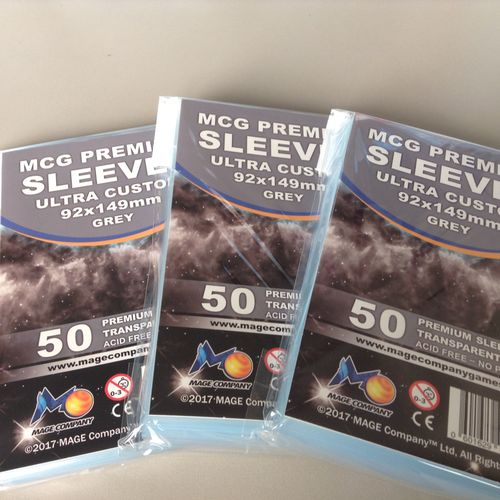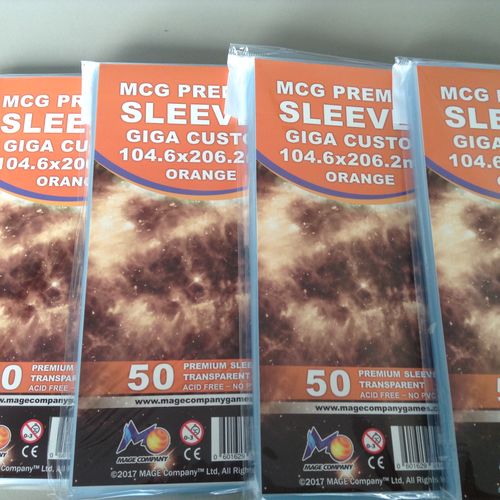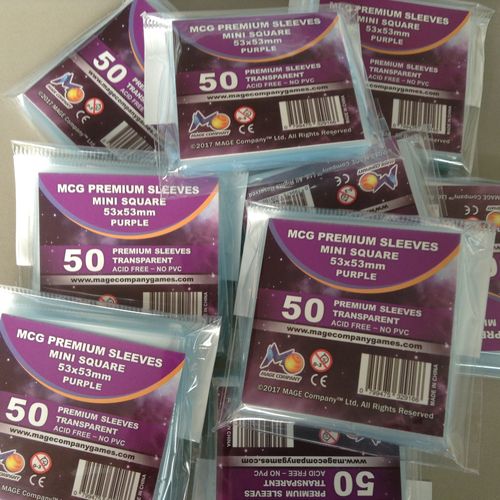 SLEEVES BOARD: We will use the same sleeves selection system as we did with the first campaign. Some sizes will be offered in the sleeves board, some will be add ons, and some new ones will be stretch goals.
MCG Line: The current line is know for the high quality, the smooth touch, nice shuffle of the cards, clear plastic.  Each sleeve pack includes 50 sleeves. We have created a games list where you can find what sleeves you need and select them on our website.