RULES | FAQ | PLOTS | GALLERY
Aether Captains: Nomads Cannons / Expansion – ETA Q2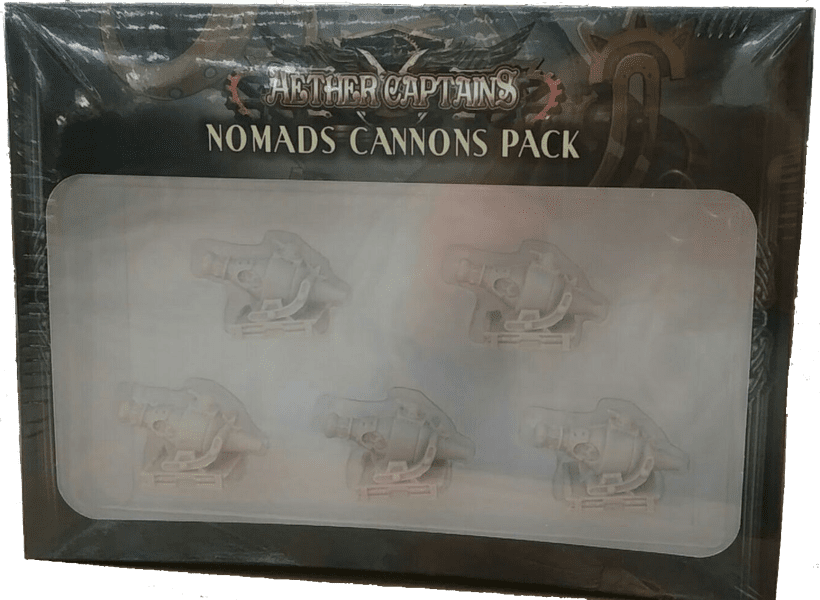 Nomads Cannons come to upgrade the difficulty level of the game. Each cannon takes its place in the Arkady hex-board and fires against each ship that is in close range. That's especially dangerous  for the War-Captains due to the single die each such ship occurs so an explosion can be final for a one die ship. This set includes five cannons and are used as a variant of the core game.
Before you place your order please read the following instructions: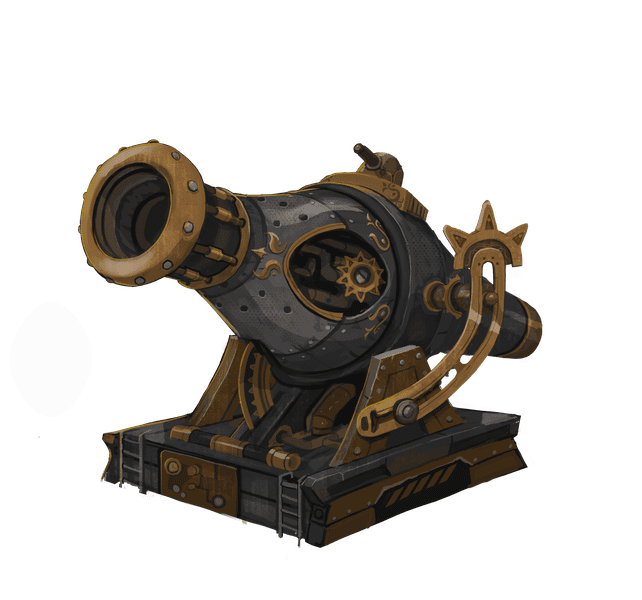 Due to technical reasons and updates on our website, our automated payment system via paypal is not working. Until we complete all new changes, any order can be completed via bank transfer. When you select the items you want, press checkout and a message will appear with the info to send payment.  You can send your address and order at this email address: magecompanyinfo@gmai.com. Min. order value is $10.
Parcels are dispatched from Germany to all destinations in a period of 3-5 days depending the volume of orders.
For EU countries it takes around 5 business days for delivery. Exceptions are Nordic countries, UK, Spain, where it takes around 7 business days.
For US, Canada and Russia it takes around 10 business days for delivery.
For Latin America, Brazil, Asia, Australia, New Zealand, Singapore, Israel it takes around 12 business days for delivery.
Parcels over 2kg get tracking number. The tracking number is sent to the customer via email.
You can always check this product's BGG page here. Feel free to vote the images we post or create your own thread. You can even create your own variant rules and upload them on BoardGameGeek or send them to us and we will upload them there as well as on our website. We always post news on both sides as well as for different events. You can also rate the game and ask anything relative to the gameplay (rules, tactics, errata, feedback) etc. Just make sure you actually have a BGG account.
45 – 90 min
1 – 6 players
Ages 13+
Aether Captains: Nomads Cannons
Available on backorder - Join the waitlist to be emailed when this product becomes available
Additional Information
| | |
| --- | --- |
| Weight | 0.300 kg |
| Barcode | 0601629914572 |
| MCG | MCG 052 |