Hoyuk (core game)
Imagine yourself some 10,000 years ago in th
e Middle East.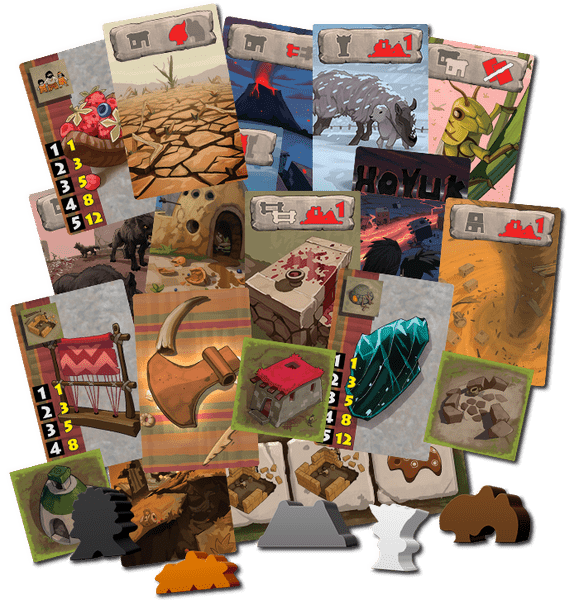 Your clan has left the ancient nomadic life and settled with four other clans in the valley. The community has repeatedly succeeded in harvesting crops, and some families are getting better at raising animals; next moon will see the birth of a new generation of pups. We all praise our own gods and Mother Goddess for being good to us. This new era has brought something new to us: The area is progressively filling with dwellings, built tight against each other. New generations are building their houses over the remains of old constructions. Our greatest families have now constructions way up over the land, proudly showing off their shrines and wealth to the community. Who knows, when the children of our children will come to the world, which clan will rule this multitude?
In Hoyuk, each player represents a clan that settles with other clans to erect a village. During the game, a replica of a Neolithic settlement will be built on the Höyük board using tiles that represent houses. Many additional pieces — such as ovens, shrines, and pens — will also aid a player in building his settlements. The goal of the game is to build the best settlement and score the most victory points, with multiple paths to victory and many choices along the way. The best clan will prevail in Hoyuk!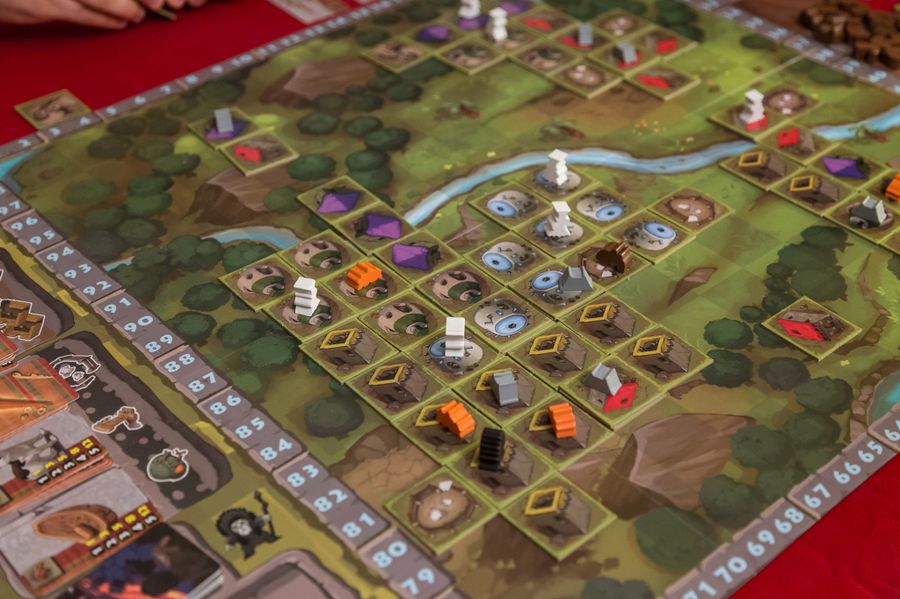 NOTE: DUE TO TECHNICAL REASONS AND UPDATES ON OUR WEBSITE IN ORDER TO COMPLETE YOUR ORDER PLEASE SEND MESSAGE AT MAGECOMPANYINFO@GMAIL.COM
FOR EU COUNTRIES IT TAKES 3-5 BUSINESS DAYS FOR DELIVERY. EXCEPTIONS ARE SCANDINAVIA, UK, SPAIN, WHERE IT TAKES 5-7 BUSINESS DAYS.
FOR US, CANADA AND RUSSIA IT TAKES 7-10 BUSINESS DAYS FOR DELIVERY.
FOR LATIN AMERICA, BRAZIL, ASIA, AUSTRALIA, NEW ZEALAND, SINGAPORE, ISRAEL IT TAKES 10-12 BUSINESS DAYS FOR DELIVERY.