War on the Streets – Expansion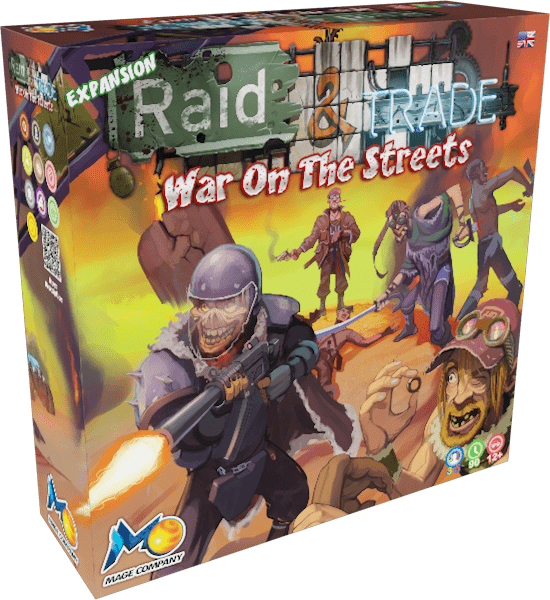 From deep within the wastelands, far from the Golden City comes a new breed of survivors. Forged in the most desolate conditions these opportunistic individuals prowl the ruins watching for passers-by – to either join or exploit.
Skilled nomads, these 'Hitchhikers' can twist any situation to their advantage, whether through silver-tongued and honeyed words or brute force and lethal cunning. Having been bred far from the Golden City, some Hitchhikers have only recently heard of the glittering utopia and many have made their way across hundreds of miles, braving unimaginable dangers and hardships for a chance to learn more about this potential prize.
Some consider the Hitchhikers to be parasites that latch onto and leech from others, but for them it is a way of life and the ultimate path to survival. They are wild rovers, moving from one opportunity to the next in search of the last big pay-off… But they are not the only ones who come from the shadows.. Riders & gangs, rebels & outlanders are rising in the wastelands. They tried to enter the Golden City, but they were stopped by the Forces and now they are exiled for ever in the wastelands. Anyone who is trying to reach the Golden City, has to face them and their minions!
COMPONENTS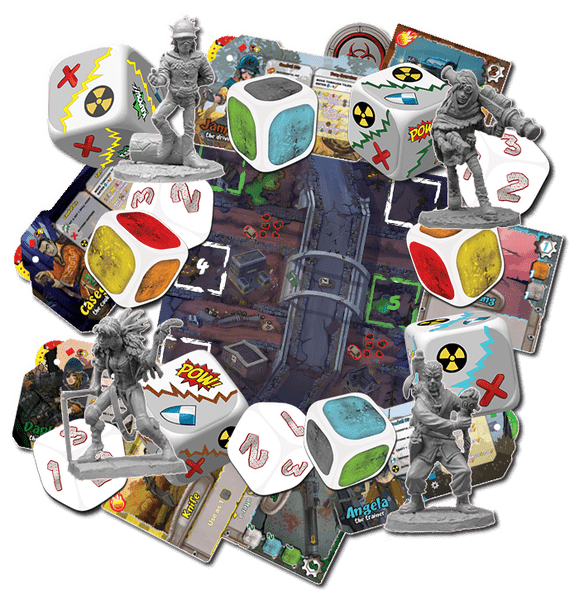 4 Character Boards, 9 Suburb Map Tiles, 1 Outpost Map Tile, 48 Item Cards, 1 Resource Die, 1 Strike Die, 4 Combat Dice, 6 Source Tokens, 4 Miniatures: James, Angela, Daphne, & Casey, 1 Commander Miniature, 3 Rogue Miniatures, 5 Deformer Miniatures, 6 Scavenger Miniatures, 1 EN Rulebook
Before you place your order please read the following instructions:
Due to technical reasons and updates on our website, our automated payment system via paypal is not working. Select the items you want, send us your address and order at this email address: magecompanyinfo@gmai.com and we will provide the info for completing the order. Min. order value is $10.
Parcels are dispatched from Germany to all destinations in a period of 3-5 days depending the volume of orders.
For EU countries it takes around 5 business days for delivery. Exceptions are Nordic countries, UK, Spain, where it takes around 7 business days.
For US, Canada and Russia it takes around 10 business days for delivery.
For Latin America, Brazil, Asia, Australia, New Zealand, Singapore, Israel it takes around 12 business days for delivery.
Parcels over 2kg get tracking number. The tracking number is sent to the customer via email.
90 min
2 – 5 players
Ages 12+
Raid & Trade: War on the Streets (Expansion)
€29.90Add to cart
Additional Information
| | |
| --- | --- |
| Weight | 1.7 kg |
| Dimensions | 30 × 30 × 7 cm |
| Barcode | 0601629914503 |
| MCG | MCG 045 |
| Sleeves | 1-x-mcg-premium-sleeves-53x53mm |