The Cohort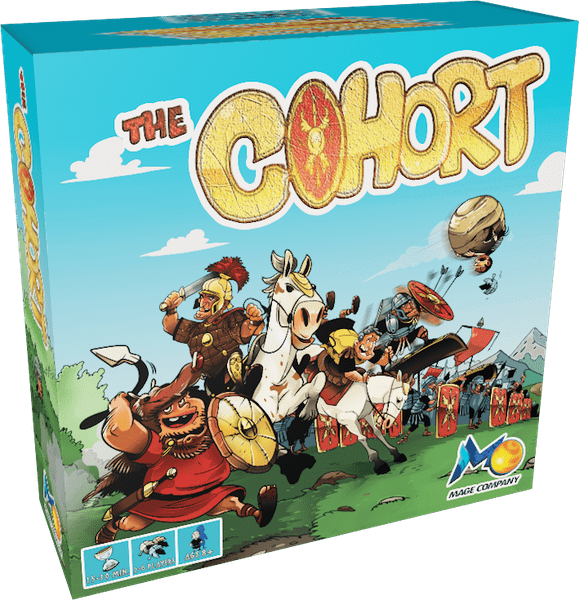 It is time to polish your armor and sharpen your sword, for mighty Caesar has called for his legions to assemble.
The Cohort is a fast-paced card game for 2-6 players in a race to be the first to assemble a Legion and show Caesar you are the greatest of his commanders.
Legions are composed of 3 different Cohorts, each made of one of seven different types of units: Praetorians, Catapults, Centurions, Sagittarii, Equites, Legionaries and Velites. During a turn, you draw two cards, keep one and give the other to a player of your choice. You can keep that card in your hand or trigger it and create a Cohort. Be careful though, for the troops are rowdy! Until a Cohort is complete their behavior works against you.
So snap them into line as quickly as you can, disrupt the plans of your fellow commanders and show Caesar that your Legion is the greatest in all the Empire.
COMPONENTS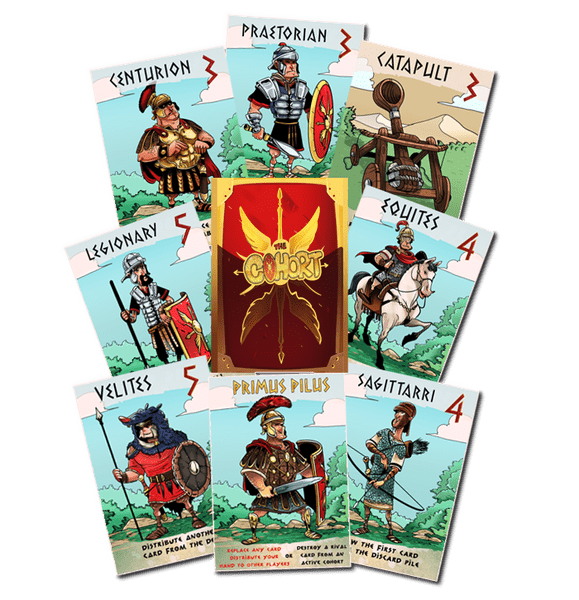 6 Primus Pilus cards, 18 Praetorian cards, 18 Centurio cards, 18 Catapult cards, 24 Sagittarii cards, 24 Equites cards, 30 Legionary cards, 30 Velites cards, 1 Rulebook
Before you place your order please read the following instructions:
Orders are shipped from Greece and from UK depending the destination. Any parcel over 2kg gets tracking number from the post office. Any parcel below 2kg does not get tracking number based on the post office's system. 
Due to technical reasons and updates on our website, our automated payment system via paypal is currently unavailable. For any inquiry please contact us at magecompanyinfo@gmail.com
15-30 min
2 – 6 players
Ages 8+
€14.99Read more