Recently our website was hacked and despite the fact it was restored orders with number over 5065 were deleted and could not be restored. We contacted the customers with these orders with a full update on our progress and requesting some info in order to re-add these orders in the system.
The pending orders with numbers lower than 5065 have been marked as Complete. When an order is marked as Complete, it means that the orders is added to the shipping system, we tag it, print the labels and prepare the package. Once the package is dispatched, we send a message to the customer to inform about the package's progress.
The orders with numbers lower than 5065 are still in our system and the accounts of the customers have no issues. Those with numbers over 5065, you must re-register on our website when you will place a new order.
The majority of the current pending orders concern our MCG Premium Sleeves. Our sleeves are currently stored in a different warehouse we are working with. We bring stock in our offices in Athens, Greece and we ship out packages from this location. Each time we ship out in waves of 100-150 packages until we complete most of the orders. The last months we faced some issues and that caused delays to the deliveries of the packages. We have already shipped out several waves and we are keeping the same way in order to complete the pending orders the soonest possible.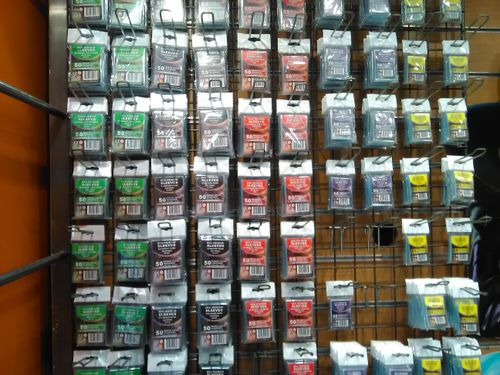 Once we ship out all the sleeves from our office, we make the next order from the warehouse and bring more sleeves in order to complete more orders. Based on our estimation and with the opening of our warehouse mid summer we will be able to reduce a lot the delivery delays for future orders.
Regarding the orders that include games, we have requested some stock to be sent from our vendors to our office so we can close these orders too, the soonest possible.