Founded by a group of friends on April 1, 2000, Bragelonne quickly became the first French-speaking publisher of the literatures of the imagination, those that rhyme with escape, adventure, magic and marvelous: Fantasy , science fiction, fantasy …
Independent house, directed and animated by lovers of this literature where the imagination is all powerful, Bragelonne proposes the most complete catalog and the most varied in the field of the Fantasy: classics, such as the novels of David Gemmell, Terry Goodkind, Raymond E. Feist or Terry Brooks, and those of authors in the process of becoming inescapable: Trudi Canavan, Fiona McIntosh, Peter V. Brett, Patrick Rothfuss, Brent Weeks, Col Buchanan … This richness is not only the preserve of Anglo-Saxon authors since we have German feathers (Markus Heitz), Polish (Andrzej Sapkowski – winner of the David Gemmell Legend Award 2009) and, of course, French: Ange, Pierre Pevel or Henri Lœvenbruck.
The other genres are not left behind thanks to the collections "Bragelonne SF" and "The Shadow of Bragelonne", each bringing together the biggest names: Arthur C. Clarke, Peter F. Hamilton or Richard Morgan on the one hand, Graham Masterton, James Herbert or Clive Barker on the other hand. The Bragelonne adventure continues today with our two labels: Milady, which proposes to extend these literatures with a vast offer of paperbacks and comic books, and Castelmore, more particularly dedicated to teenagers and young adults readers looking for 'evasion. 
Bragelonne released last month the French edition of Carrotia in France and french speaking countries. The games is available at game stores and bookstores at the price of 29.90 eu: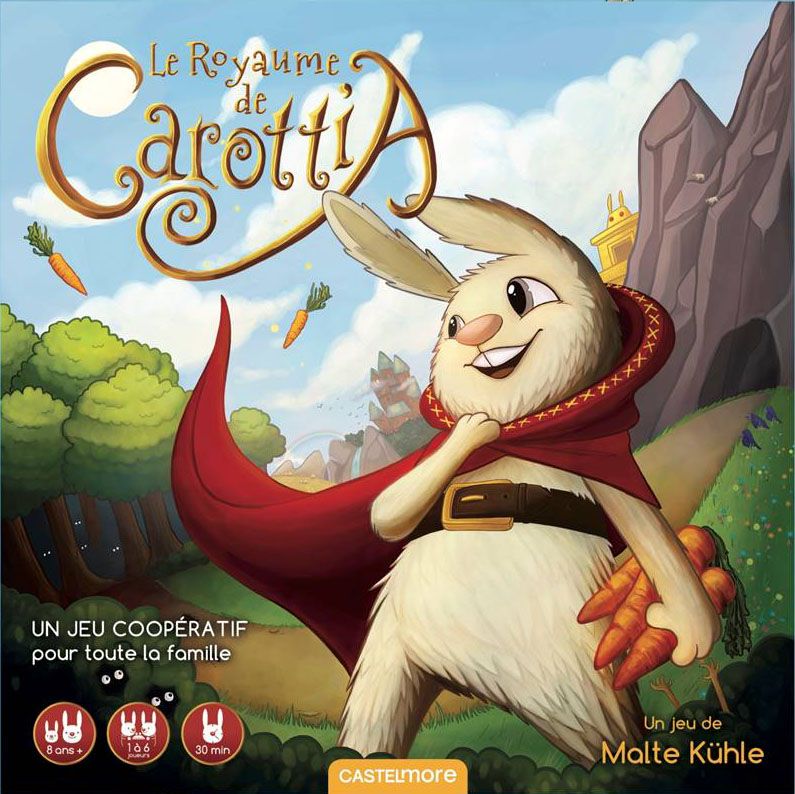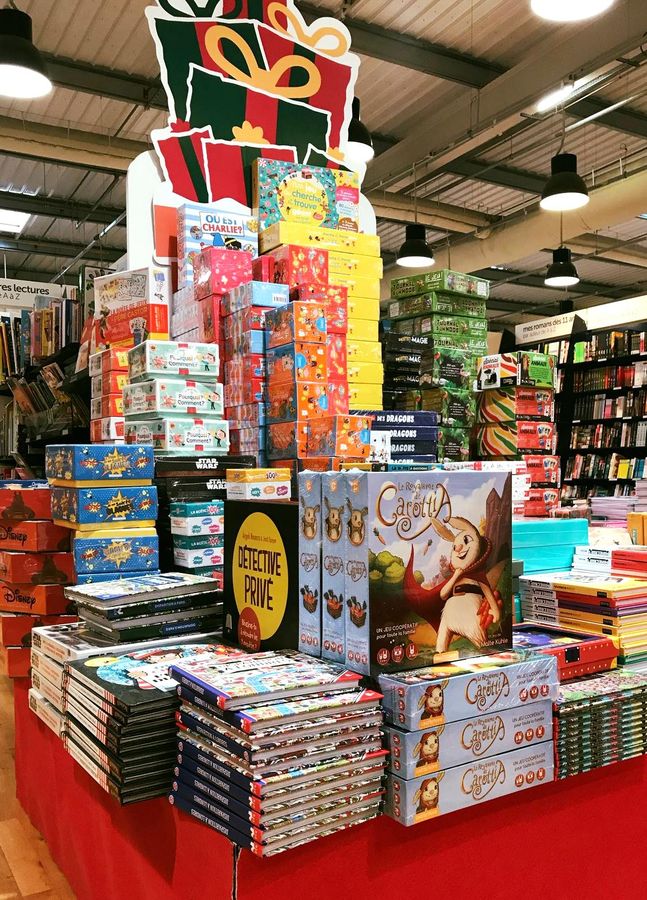 Carrotia is a light co-operative, tile placement game for 1-6 players where the team collectively works together against a timer to build three different mazes of increasing size. The master rabbit needs to dash from entrance to the exit within a specific number of moves according to the current mission card, scooping up the precious carrots while avoiding the owl, hawk and other birds as they swoop low over the zones causing mayhem and mischief.
Although the task may seem daunting, the master rabbit has some supporters, other rabbits that bring a unique special ability to assist the team and and thwart the hungry predators!